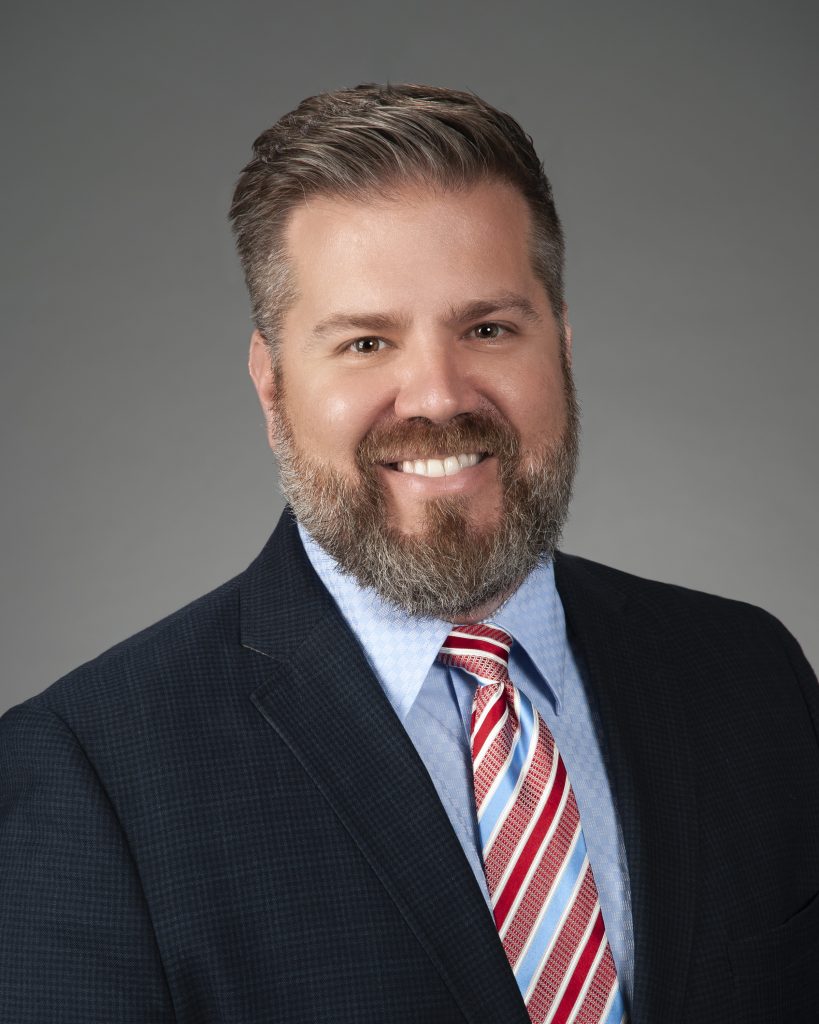 As a Georgia native, Chris Cash set his eyes on attending Georgia Tech at an early age. He was always good with math and science, so the engineering school was a natural fit. The decision to pursue a degree in civil engineering was driven by his appreciation for the construction craft and his desire to work more directly with people as opposed to simply sitting behind a computer. After completing multiple co-op contracts, Chris quickly realized he didn't just want to do engineering, he wanted a career helping people and solving problems.
Chris spent the early years of his career serving developers and commercial and industrial clients. It was during these first years that he learned the art of project and client management while perfecting his application of engineering philosophy to the real world. While engineering is arguably a science, if you ask Chris, there is an art to how you apply that science to the project, the site, the budget, and the schedule – a principle that still drives his project decisions today.
Fastforward to 2012, when Chris first joined Prime Engineering. Chris was looking for an opportunity for professional growth, wanting to become more of a subject matter expert rather than remain a generalist. He was attracted to the firm's niche expertise in transportation and the scope and size of the projects. His first project was the international parking deck at Hartsfield-Jackson Atlanta International Airport, where he quickly established himself as a trusted "go-to" advisor. Since that first project, he has designed and managed projects for UPS, Delta, Amazon, Cobb County Airport, Coca-Cola, DHL, Norfolk Southern, Orlando International Airport, and Tampa International Airport, and his client list continues to grow. "Today, we design more than just airport aprons, ramps, and jet bridges. We're designing deicing facilities, aircraft buildings, parking decks, canopies, aviation fueling systems, and even some CNG facilities. We encompass all aspects of airside and landside for aviation clients," he said.
Today, Chris serves as Director - Facilities and Transportation, where he ensures that Prime Engineering continually provides innovative and valuable solutions for clients. As he leads his group toward its long-term mission of being the first call for design solutions that make a difference, Chris safeguards Prime's culture and customer experience. As he commonly says, "The projects brought me to Prime, but I stay because of the people. Enjoying who you work with and fully trusting your team is not something that is easily found or duplicated, and the team that I have built is one of the proudest accomplishments in my career." The key to that success, he believes, is consistent communication built upon setting clear expectations. "I'm a big proponent of trust with my team and work to instill it at every level of the team and throughout the company." His background helps him create and maintain that trust. "I'm a doer, and I like to stay hands on with my team and keep up to date on our tools." he said. "We have high expectations at Prime. I expect everyone in my group to pull their weight to meet those expectations, but I also want them to enjoy what they do and take pride in the solutions we provide to our clients."
On a personal note, Chris is quite the music and movie buff and can be seen manning the grill at weekly tailgates during the fall, yelling, "What's the good word?"
To connect with Chris, click here.