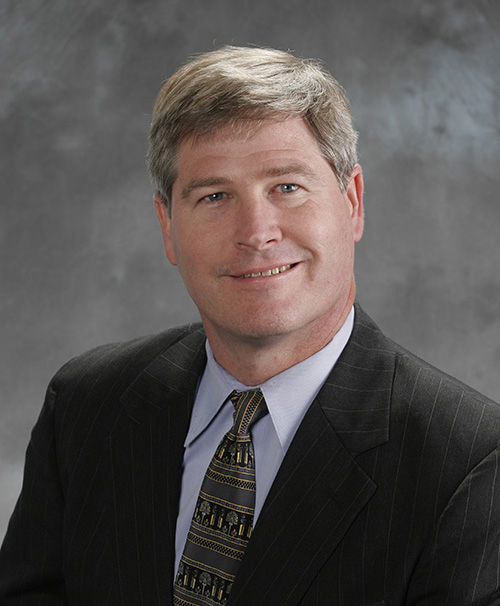 Unlike most people in the world, when Rob thinks about engineering, he doesn't think about hard hats, design-build, or CAD software. They're important. But for Rob, engineering is about relationships—relationships with your clients, with your colleagues, with the people who depend upon you for a job well done.
That approach extends as far back as his childhood and as far forward as his future can see. Growing up, Rob's dad—who had many wonderful qualities—wasn't the handiest guy in the neighborhood. But Rob had both a neighbor and a grandfather who were in the construction industry and he was drawn to watch what they did, study how they did it, and listen to them explain what they were doing. Over time, they encouraged Rob to use his tools, get his hands dirty, and learn how to break things down and build them back up. Rob was hooked.
When considering college, a couple more relationships influenced him, both members of his church in Marietta, Georgia, where his family has lived since the mid-1800s. They were Georgia Tech alumni who encouraged Rob to attend their alma mater. So off he went to the midtown Atlanta campus.
He pursued his studies and his RA job with passion, eventually graduating with membership in the American Society of Civil Engineers and a degree in civil engineering. After 14 years designing and building a wide variety of structures and facilities for three engineering firms in the Southeast, Rob got a call from a recruiter. Rob wasn't actively looking for a new job but was considering his future in the wake of a plane crash that killed the CEO of his company and then-Secretary of Commerce Ron Brown. So, Rob took the call and agreed to an interview with Prime Engineering.
After interviewing with Prime's President, Thomas Gambino, Rob was intrigued. He decided to take the next step in his career and join Prime Engineering.
Two decades later, Rob is a key member of Prime's leadership team and an important contributor to the company's success. Based in our Atlanta headquarters, he's a respected engineer and an expert in his field. In 2015, he received the Georgia Engineering Alliance's Engineer of the Year Award.
Rob feels like he's received more from Prime and his engineering career than he's given. "I have a great career, work on great projects, have the privilege of working with great people, and have a great boss. Throughout my time at Prime, he's always been fair and has allowed—encouraged—me to pursue what I've wanted to pursue, and I've learned so much in the process."
Rob believes in two important principles that guide him. The first is transparency. At Prime, Gambino shares the company's financial details with everyone. "It sends a powerful message that we're all involved and that our work matters."
The second is the value of client relationships. "I'm very fortunate that there are people I work with that I really like and that I like to work with. I may be a bit too trusting. But I firmly believe that people are good. If you show respect, care for people, and show honest concern for people, generally you'll receive the same."
When he's not sweating over a civic improvement or a manufacturing addition, Rob has a host of personal pursuits.
He and his wife love to travel, especially to Germany to visit her family and friends and spend some time on their own exploring the scenic and cultural beauty of the country. He's also a huge fan of London, a city he visits as often as possible.
The MacPhersons also have a passion for digging in the dirt. His wife picks the plants, blends the colors, and appreciates how one type of plant complements another. Not surprisingly, Rob manages the hardscape, building retaining walls, rock ledges, and walkways throughout their wooded enclave, while managing the firepit.
Most importantly, Rob appreciates the comfort of his family. "I married a wonderful woman and she's made me a better person." They met at Georgia Tech and have been together for more than 30 years. And both of their children—now adults—are Tech people as well. Their son graduated from Tech and works for DeLoitte and their daughter is working on her degree in civil engineering on the Atlanta campus.
It is, after all, about relationships.
To connect with Rob, click here.